Work where you play.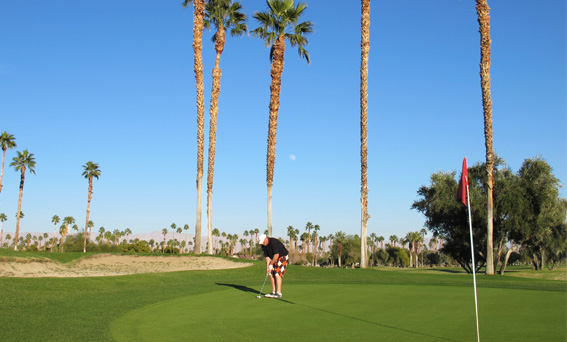 There's so much to do in the greater Palm Springs area, it's no wonder it's long been known as a happy playground.
An arts and culture hotspot, the acclaimed annual Palm Springs International Film Festival hosts a diverse selection of more than 200 films from 60+ countries, complete with red carpet excitement. The area's sleek architectural aesthetic earns the spotlight during Palm Spring's Modernist Week, and the cooler-than-cool Coachella and Stagecoach Music Festivals in the fast-growing city of Indio showcase a distinct hipster vibe. Throughout the Coachella Valley, pedestrian-friendly cities with palm tree-lined streets offer leisurely strolls through one-of-a-kind museums and art galleries.
Shoppers find their idea of paradise in sophisticated retail locations and funky, vintage boutiques. A trendy food scene offers uncommon variety to suit any palate and style, from dining alfresco in a downtown bistro to signature coffee shops to fine dining under the stars. Fabulous nightlife at dance clubs and lounges cap off full days of hard work or play.
Nature obliges an active lifestyle in the Coachella Valley, where sun-drenched days open countless possibilities. More than 130 lush courses make Palms Springs and the surrounding Coachella Valley a top golf destination. From picturesque trails and secluded canyons to challenging rocky terrain, hikers and bikers experience the spectacular natural beauty of the desert and mountains. Adventure-seekers can get their thrill on with off-road tours and ATV experiences. Close proximity to San Diego, Los Angeles and many beach communities make variety easily accessible.
An active day of sun and fun deserves a reward. The Palm Springs area is also home to world-class spas and natural hot springs for relaxation and renewal.