A good job and a good life? Yep, it's unique out here.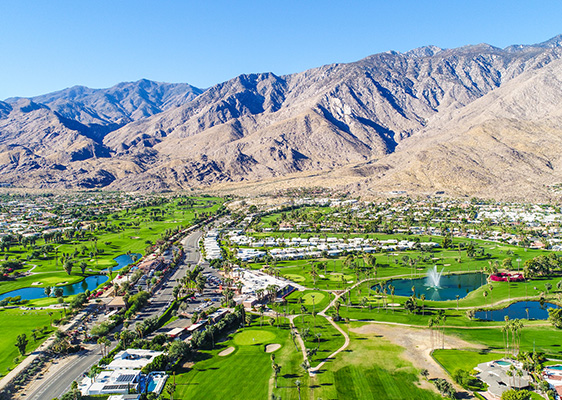 Wouldn't it be great to find the right job in just the right place — to work where you love to live?
If endless blue skies and easy, resort-style living say happiness to you, Palm Springs and the surrounding Coachella Valley could be the ideal location to create your unique work-live-play place.
An oasis nestled in California's Colorado Desert, the Palm Springs area lies approximately 110 miles southeast of Los Angeles and 140 miles northeast of San Diego — a leisurely two-hour drive to a world away. Once a glitzy playground escape for Hollywood's elite, the area has added a relaxed, natural vibe to its Rat Pack glam. It's casual cool and Sinatra swank in one potpourri package of fun-in-the-sun sprinkled with stardust.
Palm Springs, a destination city with a world-class resort reputation, makes up just one part of the vibrant Coachella Valley experience. Surrounded by dramatic mountain scenery, eight other cities form this desert paradise, including Cathedral City, Rancho Mirage, Palm Desert, Indian Wells, La Quinta, Indio, Coachella and Desert Hot Springs. From energetic to serene, each city offers a range of activities and cultural attractions to excite and indulge.
The living is comfortable and easy here. Housing is affordable, the cost of living is lower than the California average and commutes are calm (Traffic? What traffic?). In your day-to-day, you'll find riches in beautiful, soul-filling natural surroundings, an A-list culture with a kicked-back style and a diverse, open-minded community that embraces the unique.
Why live for a vacation when you can live a vacation lifestyle every day in the spectacular Palm Springs area?